Gielgud Theatre Seating Plan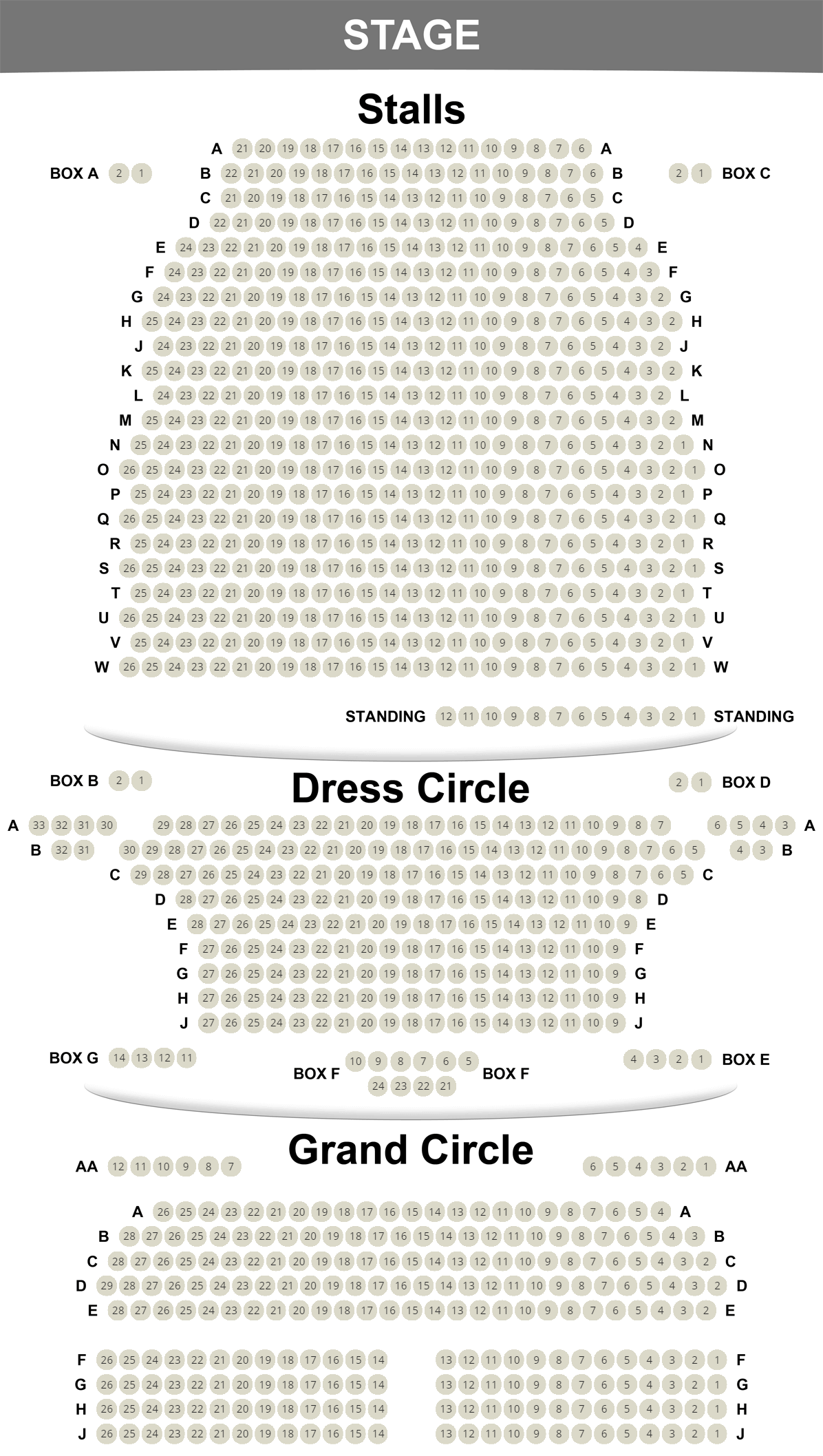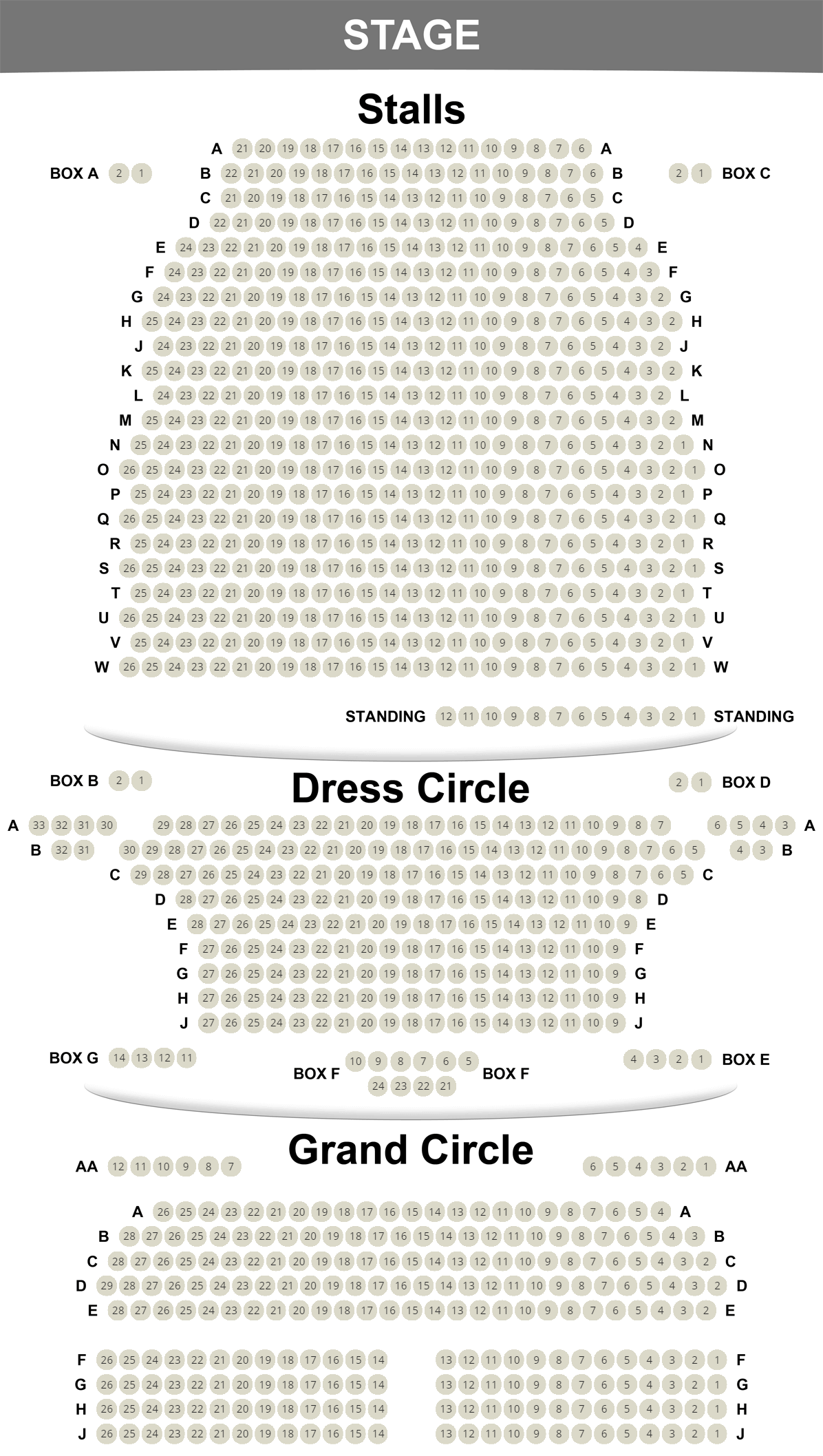 The Gielgud Theatre is a prime example of a lavish Edwardian venue, covered from head to toe in opulent scarlet and gold complete with sparkling chandeliers and vibrant red carpets. The theatre consists of three levels: the stalls, dress circle and upper circle. These levels seat 888 people, making it an above-average size London venue. The auditorium, while well raked, has pillars that can affect the stage views in several places. Plus there's a regular low humming from tube trains running below the building. The best seats in the house can be found in the central sections of the stalls and royal circle.
The stalls
This area is divided into four sections: a front block of seats followed by three back sections. Each block is bisected by a number of pillars supporting the royal circle above. The pillars affect seats from row 18 backwards and are a real problem for seats at the sides of these rows. The stage of the Gielgud is very high up and consequently affects the first four rows of seats, with much of the rear of the stage being obscured from view. The best seats in the stalls can be found in the central section (rows K and R).
The dress circle
One level up from the stalls, the dress circle is divided into three blocks with the central section providing the best views of the stage. The rows follow the curve of the balcony, meaning the seats at the end of each row have side-on views to the stage and are considered restricted view. The boxes on this level are severely restricted and, if possible, should be avoided.
The upper circle
This level is extremely high and very steeply raked. The front three rows provide clear, unobstructed views of the stage and are usually very reasonably priced. The rear section feels distant from the action. The top tip here is to sit as close to the front of the upper circle as possible.
Buy Tickets Online


From Official Tickets Agents